Jason, Bryan, Brandon and Kristofer were brothers in every sense of the word. Jason was 2 years older than Bryan, 7 years older than Brandon and 9 years older than Kristofer but in the last few years of Kristofer's life the gap seemed to grow smaller and their ages didn't matter as much. They all were around the same size and when everyone got together to visit as a family they would always share their clothes so everyone could play sports. They were extensions of each other.
Jason was the one the boys all looked up to, Bryan was the one who was always trying to make a dollar, Brandon was the one who wanted to do right by everyone and Kristofer was the one who called everyone just to ask "What are you doing?". Kristofer was always trying to figure out what he wanted to do with his life. He thought about going to college right after high school but decided to move with his brother Bryan to Las Vegas. That didn't last too long because when they stopped at their sisters house in Utah Kris decided to stay there because it was a small town. Kristofer was always known to have a clean vehicle at all times. He would also buy something and turn around a sell it for a quick profit. He gets that from his brother, Bryan. Kristofer loved money and money loved Kris. In June 07, Kristofer decided to move back to Maryland, with family, where he waited patiently to enter the Military. Unfortunately Kristofer's dream of serving in the Military like his family was cut way to short.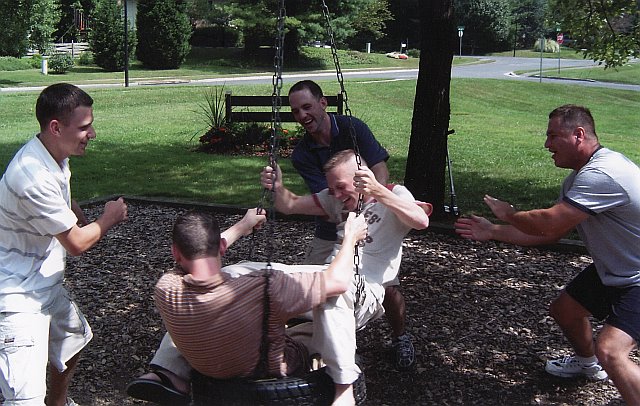 Every Tuesday night Kris would go to see a movie with Brandon and Lisa. It was their "movie night" they will miss that so much without Kristofer sitting next to them. The boys all enjoyed to play sports when they all got together. They would spend time at the park just acting like kids again. This was the best time they could ever ask for, being together as a family like when they were younger.
Jason, Bryan and Brandon lost their best friend, Kristofer, no one will ever replace him in their hearts.
Kristofer was the true meaning of what life was all about.  He would get on your nerves at times yet at the same time we all got on his nerves.  Even though we didn't say it much Kristofer knew how much we all loved him.  He was the youngest of the four boys and as Jason says, "Kristofer is the one we all protected."  Jason could not have been any more correct, Kristofer was always the one we made sure was happy and if he ever needed anything or needed help with something we always found a way to do that for him.  As the picture shows on the left, we all enjoyed having each other around.  It didn't matter how old we were, when we were all together we were young at heart.  There will always be a missing link among the boys and we will never forget him.  Kristofer, we all love you so much and we wish there was one more day we could tell you that.  I know you are in heaven looking down on us and if you ever want to stop by to visit us there will always be a place in our homes and hearts for you.

We will always wonder "Who You'd Be Today".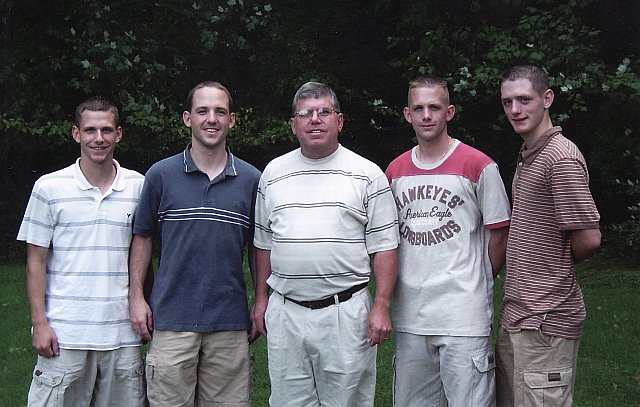 Jason, Bryan, Brandon and Kristofer
These four boys are brothers, best friends, and most 
importantly someone they can rely on.

  

Brothers are
forever and nothing can take that away.

  

Thank you
Mom and Dad for giving us the Best Friends anyone
can ever ask for.
http://www.romeoz.com