Dedicated to the Men and Women
of
University of Maryland Medical School Shock Trauma Center

"We can never thank you enough for what you did for Kristofer"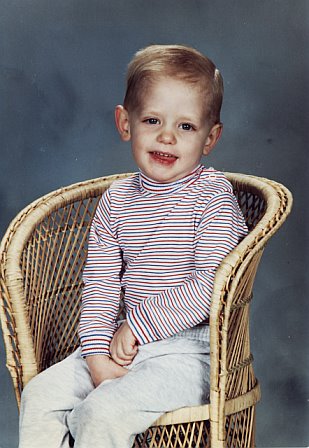 Kristofer was brought into your facility on October 4, 2007 at 12:30 a.m. Your staff responded to Kristofer and started doing everything possible to save his life. We are so grateful that your staff was able to keep Kristofer with us so the entire family could all be there. We truly do think if he wasn't there he wouldn't have made it past the first night. The gift you gave our family will always remain treasured in our hearts, the ability to say our good-byes to Kristofer.
We just wanted to thank all the nurses and doctors located on the Trauma Floor. They were very kind and caring with all the questions we had. We also felt the one-on-one interaction the staff had with our family was extraordinary. We would recommend this hospital to anyone that has ever been involved in an accident.
We would like to thank that nurse who let our sister, Melissa, use her stethoscope so she could listen to Kristofer. Melissa said her first instinct was she wanted to be his nurse. She just had to listen to his lungs and heart (that's all she could think about), she will always be very thankful that she was able to be there and hold Kristofer's hands and tell him that we all loved him. Melissa was also thankful for the brief moments when his sedations medications had been turned off and she was able to really speak to Kris and asked him if he heard her to squeeze her hand and he did and a short time later he had tears coming from his eyes. She was so glad to be able to wipe the tears away.
We want to give a special thank you to all The Men and Women at University of Maryland Medical School Shock Trauma Center. We will never forget what you did for our family.
Dr. Stephanie Montgomery, Flo, Eva, Valerie, Leann, Heather, Christopher and Tim; You all have a special place in our hearts, thank you for everything you did for Kristofer.
A few of the nurses stood out most and we felt like they were part of our family. Eva, Valerie, Flo, Leann and Heather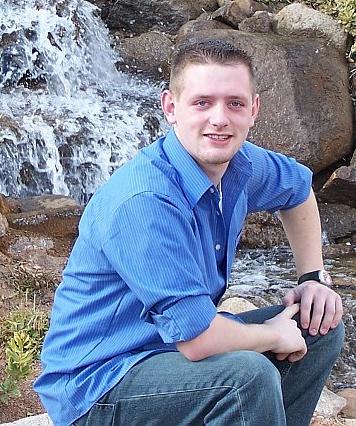 Eva, you were so compassionate towards our family and you did a wonderful job and you will make many more patients proud to have you next to them. The hug you gave our parents meant more to them than you will ever know, there is not enough Thank You's in this world to show you how much you helped our family through this devastating time we had to face.
Valerie, you were there with Eva and it didn't matter what kinds of questions we had, you always had an answer to help us through it. You are kind and caring and your parents are very lucky to have you as their daughter.
Leann and Heather, you were there for our parents when they needed someone most. It was the little things like getting them a glass of water when you saw they might need something to drink. You girls mean so much to our family and that is something we will always remember.
Flo, you were there the entire time; all the way to the end. We are proud to say we know you and we like to think although we lost one member of our family we added another when we met you. We saw in your eyes that you were compassionate and truly felt what we were going through. You not only took care of Kristofer but you were there to grieve with us through this difficult time. The phone calls you made to us in the middle of the night to keep us updated when we were not there were greatly appreciated. Thank you so much for doing what you did and we want you to know you now have a special place in the hearts of everyone in the Moore Family. Thank you for the way you treated our parents in their time of need; that hug you gave our parents along with Eva and Valerie at the end was priceless, thank you again.
You girls are the true meaning of what an Angel really is!
To all the wonderful staff at the Shock Trauma Center at University of Maryland in Baltimore:

In the early morning hours on the 4th of October, our son and brother Kristofer was brought into the Shock Trauma Center after he was in a terrible motorcycle accident. We can not begin to express just how much we appreciate everyone who took part in caring for Kristofer. Our family would like to send a very special thank you to the following staff who fought so hard to save our Kristofer. Eva, Valerie, Flo, Tim, Christopher, Dr. Stephanie Montgomery and the many others whose names we might have missed. Our oldest daughter Valerie had to make many hard decisions concerning Kristofer's care, until we arrived at the hospital. Thank you for helping her and answering all of her many questions. Thank you for showing Kris all the kindness and respect he deserved. We know how hard the job all of you do everyday can be and the fact that you did your job so well and still showed the utmost compassion to not only Kristofer but to our whole family will be the thing we are the most grateful for and will remember forever. Thank you all for not only caring for Kris but us as well. Thank you for allowing us to grieve and cry over the lost of our beautiful son and brother and feeling as though you all were crying along with us. Thank you, Eva, for calling the priest at a time when we could not think coherently. Eva, Flo, Valerie, Christopher and Tim thank you for answering the same questions over and over and never losing your patience with us. We want all of you to know that we know you did everything within your power to save Kristofer, but it just wasn't meant to be. He is at peace now. On Saturday, October 20 2007, we finally laid Kristofer Edward Moore to rest in our home town.

Our son Bryan has created a beautiful web site remembering Kristofer. We would love all of you to visit it so that you can see what a wonderful person Kristofer, really was. The Moore Family Gary and Brenda Moore, Valerie, Melissa, Jason, Amy, Bryan, Alycia, Katrina, Jennifer, Brandon, Lisa, Andrea, and Danielle http://www.kristofermoore.com