There were always thirteen of us. Now there are twelve. Seems kind of odd, with one of us missing. Kristofer was one of our brothers. One who had a nickname of Krissy Bear. Being around him growing up, he was always happy and smiling, and there was also a serious side to him. Kristofer liked to talk, the thing we will remember most is the phone calls he always made to us all. Unfortunately, now we can only remember those conversations and imagine what we would be talking about today, if he was still here.
This last year of his life, Kristofer was maturing into a young man. He was finally listening to our parents advice about his future and even asked us too. Kris loved life, all he wanted to do was make all of us smile, even if it was forgetting his wallet when we went out to eat. Kristofer was exactly like Bryan was; he was always trying to find ways to make money without working to hard for it.
We never got to see him get married or have a family of his own, and we will never know what he may have been. While he was with us, we made some unforgettable memories. They are things that made us smile and cry and we will cherish them always. We will always wish that he was still here. We will think about him every day and at times it feels like Kristofer is near us still.
Kristofer, you are the worlds best brother and even though your departure from us was way to soon, we know you will be looking down on us and protecting us till we see you again.
---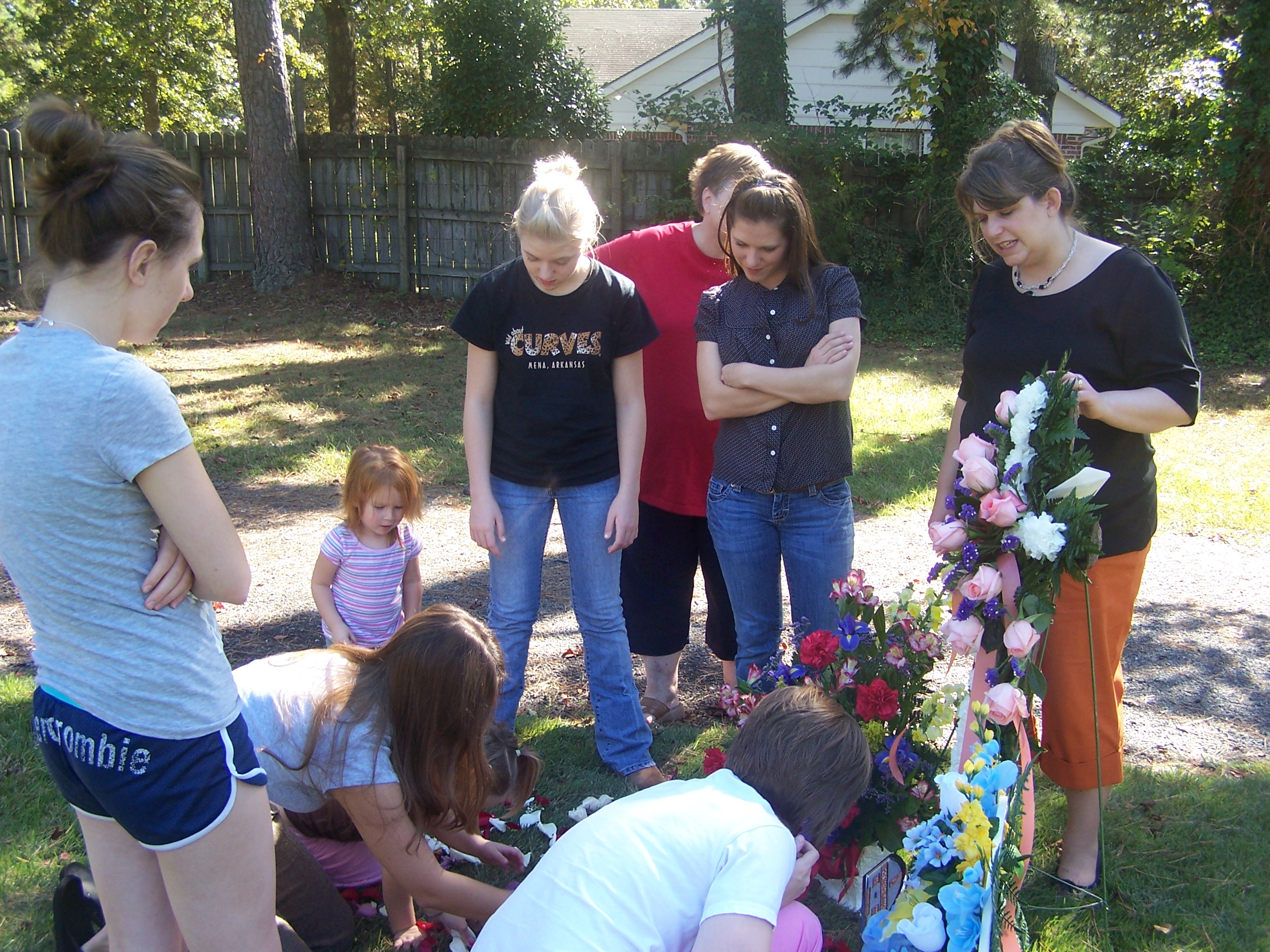 Kristofer meant the world to all of us. We will always remember him for the compassionate young man he was. He will always remain true in our hearts!
One thing I remember most about Kristofer is he always was up to something. No matter what he was doing he was always thinking about ways to make money, he gets that from are other brother Bryan. Kris was about to join the military and he was so excited to finally get the chance to follow in the footsteps of his brothers and sisters.
We can sit back and laugh at all the memories we remember about him. When Kris was a junior in High School he started a lawn mowing business as a part time job. Kristofer and his older brother, Jason, made up flyers and passed them throughout the entire neighborhood. Kris mowed the lawns for maybe two weeks on his own than somehow he convinced another kid in the neighborhood to mow those lawns for half of what Kris was getting paid. Kris would just go around to the houses at the end of the week to get paid without even moving a single lawn. Kristofer would have been a great business man and his actions showed that every day. We just wish he was here so we could all see how successful he would have been.
The time we spent together can only be measured by quality, not quantity. Sometimes it is hard to imagine him gone. That we will never be able to talk with him again. We want to just give him a quick call to say "hi," or to plan the next cruise. But we can't. Instead, we hold our hearts, say "I love you," and move on to the next thing. There won't ever be a day that we don't think about him. Kristofer will always be in our thoughts and prayers.
---